Pain in the upper or lower back is a common affliction that almost every adult has experienced at some point. The causes of back pain can be numerous, including poor posture, lack of exercise, car accidents, or work-related injuries, among others. Finding an effective treatment for lower back pain can be difficult, with many stretches, exercises, and remedies providing little to no relief.
To truly fix a lower back problem, it's important to seek the help of a musculoskeletal therapy expert who has undergone years of training. For over a century, chiropractic care has been the top solution for lower back pain. Millions of people have regained their pain-free freedom of movement through chiropractic adjustments. You don't have to live with lower back pain forever – relief is possible.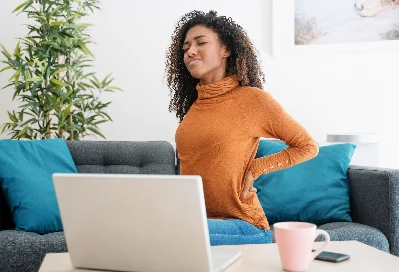 Common Causes Of Back Pain In Helena, MT
Pain in the back or lower back is a prevalent and sometimes incapacitating condition that impacts millions of people globally. It can be triggered by various factors, such as poor posture, muscle strain, injury, and medical conditions like arthritis, scoliosis, and degenerative disc disease.
One of the most frequent causes of back problems is poor posture. When we assume an unnatural position while sitting or standing, our muscles and ligaments can become strained, leading to pain.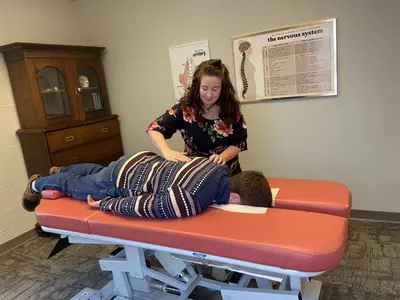 How can chiropractic care help relieve back pain?
Chiropractic care takes a whole-body approach to addressing back pain by focusing on the musculoskeletal system. It recognizes that spinal misalignments can cause discomfort and pain in other parts of the body, and that by correcting these misalignments, the body can heal itself naturally.
Dr. Becca employs various techniques to realign the spine and relieve back pain. With her expertise, she has successfully aided numerous individuals in Helena, MT to overcome their back pain and achieve optimal fitness and health.
Get in touch today! Give us a call at (406) 306-1979 or click the button below to request your next appointment.
Back pain is a musculoskeletal disorder that can be diagnosed and treated with chiropractic care, a form of manual therapy.
Chiropractic care operates on the principle that spinal and joint misalignments can cause back pain and other health issues.
Spinal manipulation, massage, and other manual therapies are commonly used by chiropractors to alleviate back pain.
Research indicates that chiropractic care can effectively reduce spinal pain, enhance range of motion, and improve overall function.
Chiropractic treatment for back pain is generally safe, with minimal side effects.
Chiropractors employ various techniques, such as manual manipulation, mobilization, and instrument-assisted manipulation, to manipulate the spine.
Chiropractic care is often combined with other therapies, including physical therapy, exercise, and lifestyle modifications.
Approximately 80% of the US population will experience back pain at some point in their lifetime.
Research has shown that chiropractic care can effectively reduce back pain and improve function.
A survey of 1,000 people with back pain found that 90% reported relief from chiropractic care.
A study of 1,000 patients with low back pain showed that those who received chiropractic care experienced a 70% decrease in pain after 12 weeks of treatment.
According to a systematic review of randomized controlled trials, chiropractic care was more effective than other treatments in reducing back pain.
A study of 1,000 patients with chronic low back pain found that those who received chiropractic care experienced a 50% decrease in pain after 12 weeks of treatment.