Helena, MT's #1 Family Chiropractor
A holistic approach to family wellness
Nervous System Focused Chiropractic Care
Gentle, Non-Invasive Approach
Fill out our New Patient Appointment Request form to schedule your first visit with Dr. Becca and get your family on the path to health and wellness.
chiropractic services and treatments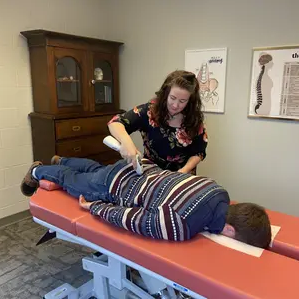 Through specific activator adjustments Dr. Becca can help remove nerve interference. These science-backed, time-tested methods unlock your body's natural capacity for sustaining health and wellbeing.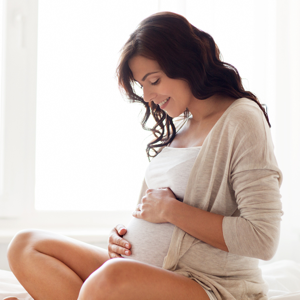 Chiropractic care during pregnancy will help support moms ability to grow comfortably and adapt for baby. Dr. Becca is Websters certified, a technique that helps keep moms pelvis aligned during pregnancy.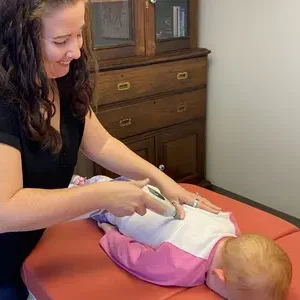 Dr. Becca is an expert in providing high quality care for the little ones among us- our future! By utilizing cutting edge techniques, she and her team strive to give every child a healthy start and bright outlook on life.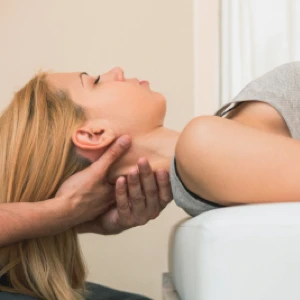 Dr. Becca loves to help new moms through their post-birth journey with her healing touch and friendly face! As the body adjusts to the incredible task of supporting life, she ensures that mothers are able to enjoy recovery in comfort.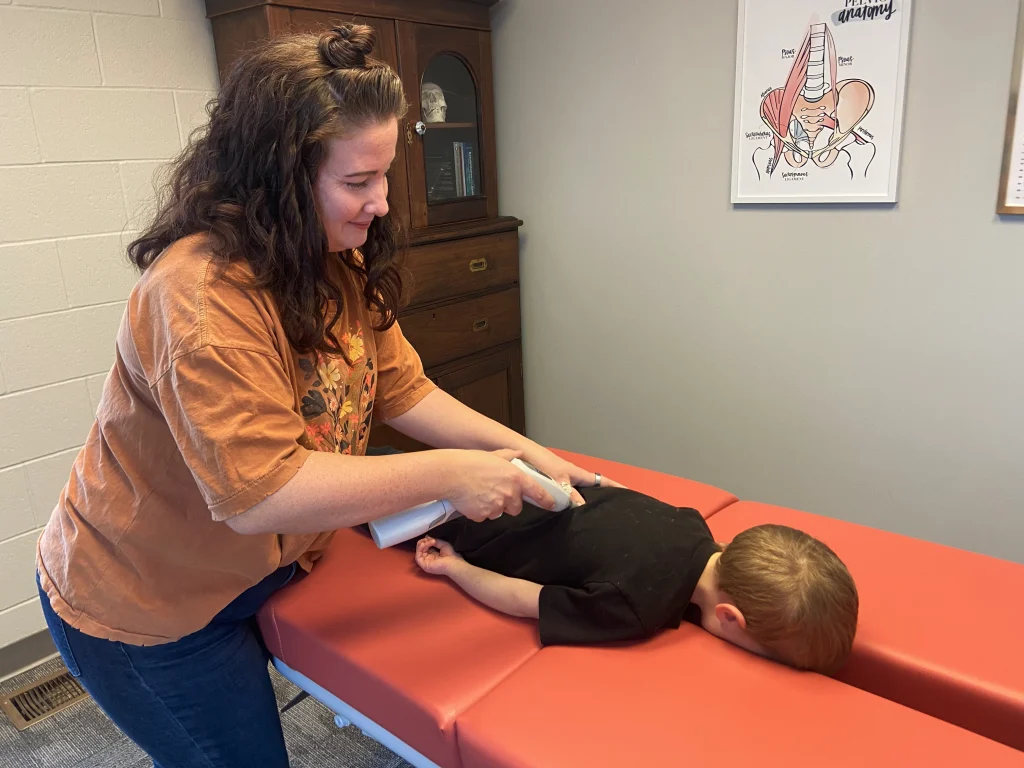 Chiropractic For Mothers And Families
At Radiant Life Chiropractic, Dr. Becca specializes in treatments that prioritize the individual needs of each patient she helps – from newborns to senior citizens! Through gentle adjustments and an MC2 tonal analysis, she helps remove nerve interference so your body can perform its natural healing functions as designed.
Dr. Becca administers highly-focused treatments that are tailored to each individual patient. She is qualified in helping patients of all ages and she does so with care and precision. Removing nerve interference through gentle adjustments allows the body to do what it was designed to do, heal.
What is Chiropractic Care?
Chiropractic offers safe and effective relief from pain and decreased mobility without the use of drugs or surgery. With professional help, patients can understand how chiropractic care helps to reduce stress on their body's nervous system – an important factor in overall health since it is constantly running 24/7!
What does a chiropractor do?
Chiropractic care aims to restore the normal functioning of your nervous system by finding and correcting areas where nerves are blocked or subluxated. This helps enhance communication between the brain and body, allowing for optimal performance across all bodily systems.
Subluxations in the spine can create stress and block communication between your brain and body, preventing your system from functioning optimally. Thankfully, correcting these misalignments helps restore balance to our nervous systems so that healing is possible – enabling us to feel better inside and out!
We specialize in chronic pain relief and our success stories are extensive. Many people come to us with neck, back or shoulder issues only to find that their other ailments — including migraines, headaches and digestive troubles — have also improved!
Disclaimer:
Chiropractic care resets the nervous system from the inside out. There will be seasons of shifting in your body and times where you are sore from these changes. These are all normal when we are working on healing. Just like with working out, being sore is ok and expected.
Our Chiropractic Credentials
Helena, MT's Source for family Chiropractic
Radiant Life Chiropractic is a wellness center located in Helena, MT that specializes in whole family chiropractic that includes Infant and Prenatal care. Our experienced chiropractor and staff provide natural and safe care to support the health and well-being of expecting mothers and their babies. We offer personalized treatment plans for a variety of concerns, including back pain, morning sickness, and headaches. At Radiant Life Chiropractic, we believe that the body has the ability to heal itself and that Chiropractic care can support this innate healing potential for both mother and baby. We strive to educate and empower our patients in their health and wellness journey.
At Radiant Life Chiropractic, we offer a gentle instrument-assisted adjustment. This allows us to gently care for patients of all sorts, whether pregnant, a child, or elderly. We try not to focus on pain but on whole body function. Pain is one of the last signs of nervous system dysfunction. Chiropractic care supports the greatest processing system on earth, a healthy nervous system. With chiropractic care, we get to the root issue and allow the body's innate ability for health to shine through.
"Helping little ones and mama's is the reason I love chiropractic care. Unlike other chiropractors, pediatric and prenatal chiropractic care isn't just an additional service I offer, but instead it's my main focus as a provider."
– Dr. Becca
Meet the Best Chiropractor in Helena, MT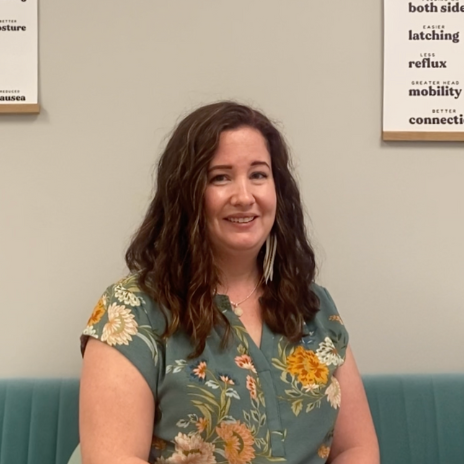 Dr. Becca was first introduced to chiropractic care in the spring of 2015 while she was pregnant with her second child. After having a c-section with her first pregnancy she wanted to try for a vaginal birth (VBAC). Her doula referred her to a chiropractor to balance out her pelvis and increase her odds of success. She was successful in her delivery of an 11.5 lbs baby boy. She now saw how chiropractic could truly help women not only feel comfortable during pregnancy but strong during birth.
In 2017 she enrolled in chiropractic school at Parker University in Dallas, TX. During her time at Parker, Dr. Becca and her husband found out they were having boy/girl twins! She made sure to stay regular with her chiropractic visits and in June of 2018 she vaginally birthed her twins without any pain medications. Did we mention that the girl twin was breech?
Dr. Becca is fiercely passionate about working alongside women throughout pregnancy to have empowered, natural, drug-free births and beyond to support wellbeing during postpartum. She is both certified in Webster Technique as well as the Activator Method. This means she is qualified to safely adjust pregnant women, infants, and children with non-invasive and gentle treatment techniques.
How our chiropractor can help you
Certified | Experienced | Safe
Why choose us for your family's chiropractic care and wellness? Here are a few ways we stand out.
See What our patients have to say
A chiropractor is a doctor with the power to manipulate posture and create harmony in the body. Their treatment revolves around spinal adjustments that can reduce pain, improve movement capabilities, and help patients reach peak comfort levels!
Benefits of Chiropractic Care
Chiropractic is a versatile form of healthcare that can alleviate an array of musculoskeletal issues, as well as provide relief from pain and improved mobility. Even more surprisingly, it has been shown to support some digestive conditions too!
How Does Chiropractic Care Work?
Chiropractic offers a range of advantages, such as improved posture, greater mobility and reduced pain. By aligning the spine it takes pressure off vertebrae and discs which helps your nervous system to flow seamlessly – giving you excellent results!
Conditions Treated by Chiropractors
Chiropractic care is a natural treatment option to help soothe painful conditions like herniated discs, injured vertebrae, and radiating extremity pains. Additionally, during pregnancy or post-birth the adjustments can be used as safe relief for mothers who experience discomforts associated with both events.
Visit our Office in Helena, MT
Helena, MT's Family Chiropractor
Dr. Becca operates out of a clean, charming chiropractic office in Helena, MT just off Interstate-15. We're just down the street from Shellie's Country Cafe. Our office is designed to make you and your little ones as comfortable as you would be visiting a friends house. You won't find a more hospitable chiropractor's office in Helena, MT!
Schedule your Chiropractic Visit
Get a head start on your family's wellness
Request an appointment today to get your family on the path to health and wellness